Information for exhibitors and lecturers.
The third 3D EXPO Bratislava will be held on 15th and 16th November 2019 in the premises of . the Waterworks Museum.
We would also like to draw your attention to "Specialized Seminar on Additive Production" organized by the Faculty of Chemical and Food Technology STU in Bratislava, Radlinského 9 for the Professionals held on Thursday 14th of November.
Exhibitors registration closed – all exhibitor´s area reserved! The only possibility to participate is to give topic-related presentation. Thev presentation should be no longer than 30minutes and we can include it to our Programe.
Exhibitors will participate in sponsoring the event according to the used exhibition space and the required advertising space during the event. Part of the contributions will also be used for marketing. For information about the price of exhibition space at the event, please contact us at expo@3d-expo.sk, as there are several ways to participate in the event.
With regard to the fact that event takes place in the premises of the Museum, please note there is a permanent exhibition of machines and equipment, information panels and pictures in the premises. These exhibition pieces cannot be moved, but can be covered or covered by your advertising banners during the event.
Each exhibitor point will have an electrical plug. Tables can be moved and combined in any wanted way but not to limit your neighboring exhibitor. The "A" area has available tables sized 60x120cm, the "B" area has 50x120cm tables. We recommend exhibitors to bring their own tablecloths. It is forbidden to handle fire and smoke in the whole area of the Waterworks Museum.
---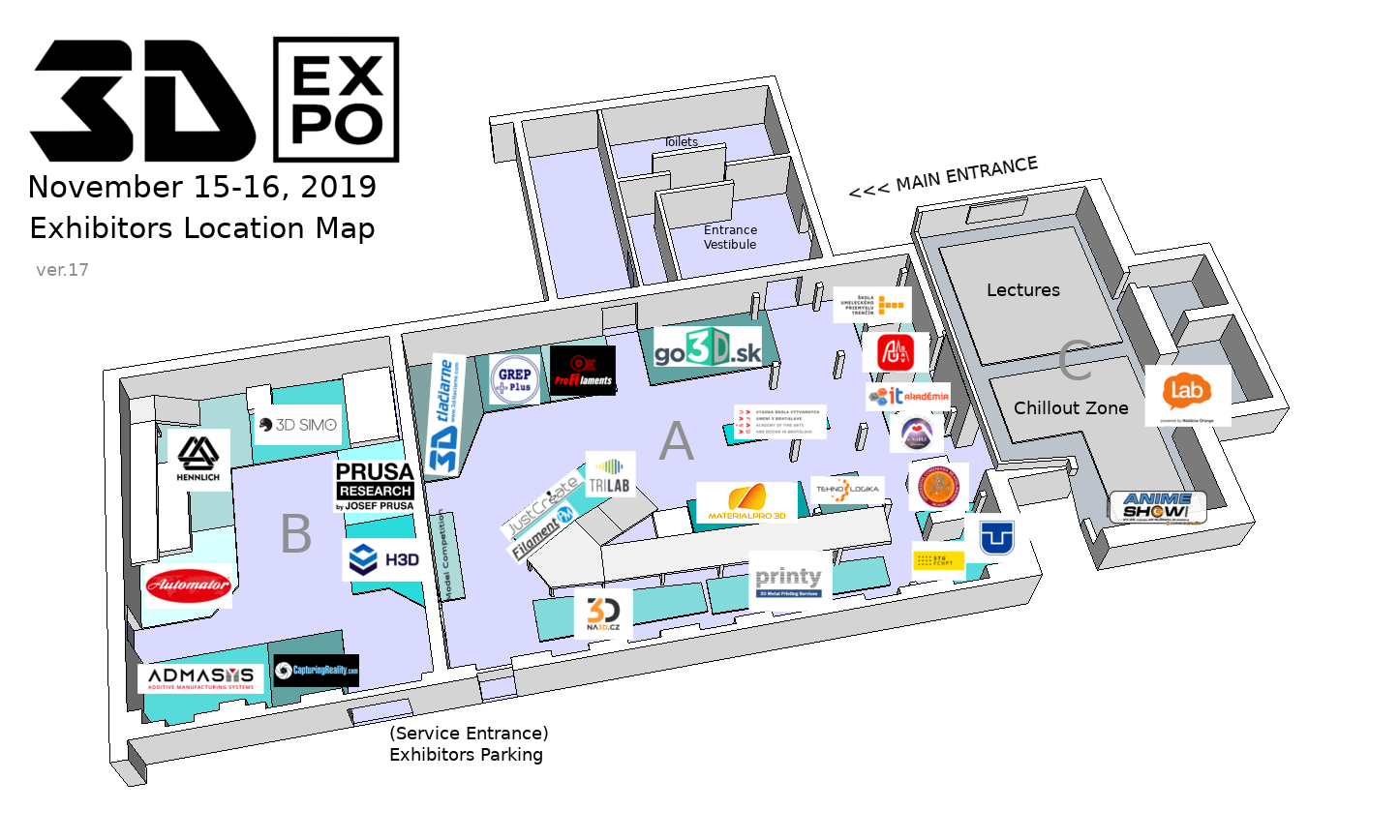 Photos of the Waterworks museum area, where the event will be held: